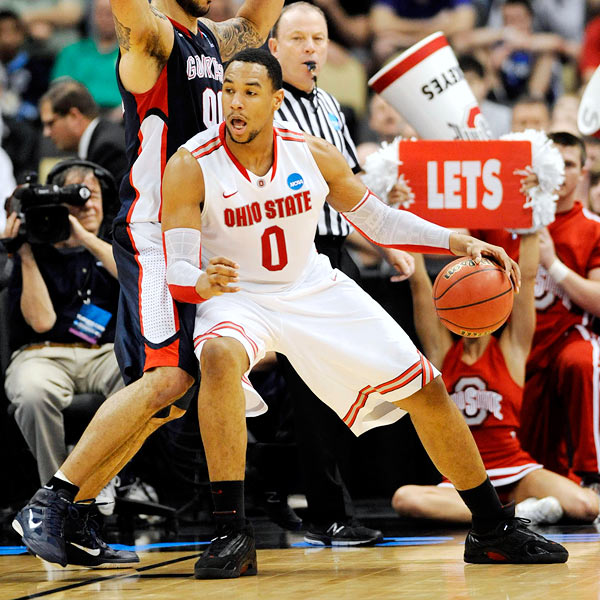 The sweet 16 round has just finished in the NCAA tournament as teams now prepare to go into their regional finals games, otherwise known as the Elite Eight.
In what has yet again been a very unpredictable tournament full of upsets and cinderella's, the big boys are beginning to put together their most complete games in order to make the coveted Final Four in New Orleans.
Here are the fixtures and my predictions:
South Regional Finals
1 Kentucky v 3 Baylor
Prediction: Kentucky Wildcats
Kentucky once again has come into the tournament as the team to beat, after finishing the season as the number one team in the country, the Anthony Davis led Wildcats have been playing nothing short of amazing. After scoring more than 100 points against rival Indiana in their sweet 16 matchup, the Kentucky offense will be tough to contain. In saying that, Baylor has again proved that they will be no easy feat as they rolled Xavier to get into the eight. This will be Kentucky's toughest matchup tournament but their talent is just too deep and will get them over the line.
East Regional Finals
1 Syracuse v 2 Ohio State
Prediction: Ohio State Buckeyes
I don't know how they've done it but Syracuse have managed to make a deep tourney run despite losing their star center Fab Melo a day before the tournament due to eligibility issues. Then in the opening round game they were almost embarrassed by 16 seed UNC-Asheville. Luckily they managed to pull the win and then have found a rhythm in playing without Melo. Despite this, Ohio State has future NBA star Jared Sullinger crashing boards for them and will prove far too much to handle for the Syracuse Orange.
West Regional Finals
4 Louisville v 7 Florida
Prediction: Louisville Cardinals
This is going to be the most interesting matchup of the round in my opinion, and possibly the closest. Nobody expected these two teams to get this far, but they have both been playing excellent basketball of late. Louisville has been on a streak since winning their Big East tournament, led by Junior Guard Peyton Siva, who can slash and drive like a demon. Florida can win this if they manage to slow the tempo down and get Siva in foul trouble early.
Mid-West Regional Finals
1 North Carolina v 2 Kansas
Prediction: Kansas Jayhawks
In my bracket I had picked North Carolina to go to the final four, but since then they have lost star guard Kendall Marshall to injury. Frankly the tar-heels are not the same without that guy and will be strikingly apparent when they play the red hot Thomas Robinson from the Jayhawks. Robinson has come from nowhere to be nominated as the player of the year in his Junior year, he will no doubt but at the pointy end of the 2012 draft if he declares, but he has more pressing issues to attend to right now.