4 Aussies made appearances in day 2 of the Las Vegas Summer league.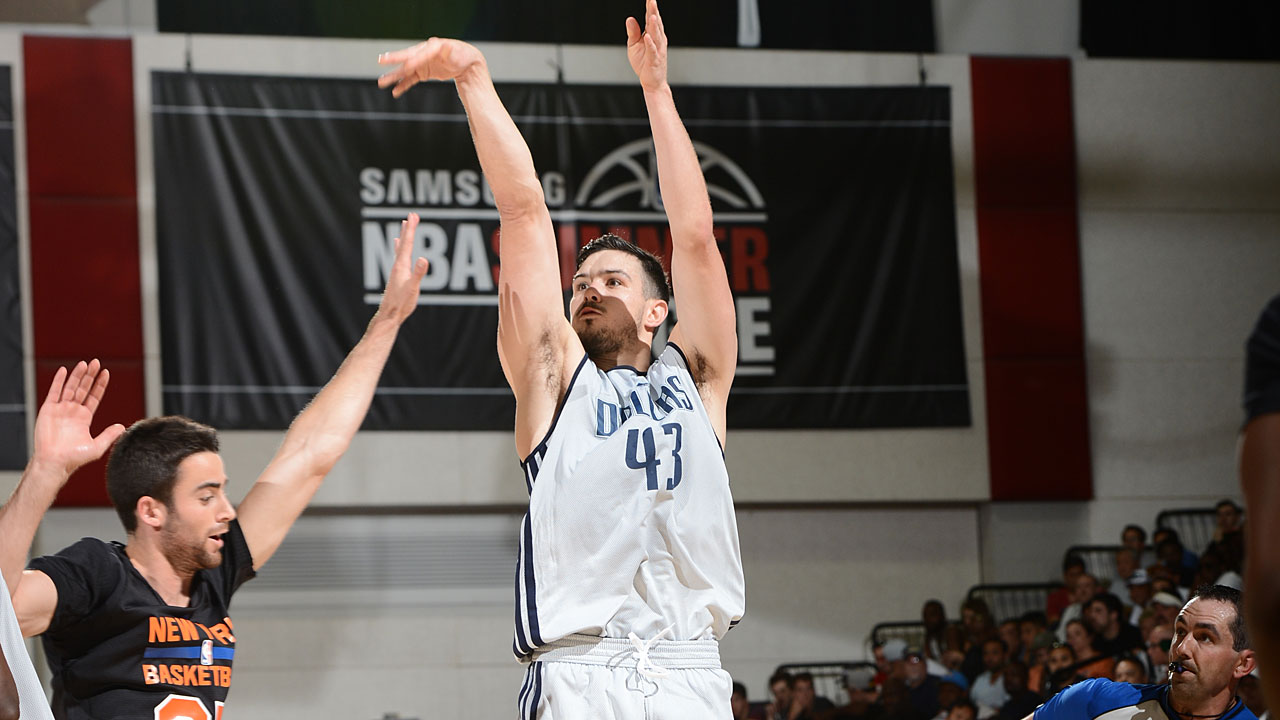 Chris Goulding
started the day off with another starting role with the Dallas Mavericks. The Mavs managed to get the win over the Minnesota Timberwolves 93-85 after they had a loss in yesterdays game to the Knicks.Goulding played 15 minutes and finished with a total of 6 points, 2 rebounds and 1 assist however his best stat was probably his +15 in the +/- column leading the team. He made some good defensive plays getting an offensive foul and on another play made a block only to be called for the foul. Goulding shot 2/3 from the floor for his 6 points but he will need to touch the ball a lot more for him to really get going like we are all so used to seeing in the NBL.
Cameron Bairstow
had his first professional start for the Chicago bulls and he put in a solid effort in their 85-70 win over the LA Clippers. Bairstow had 8 points, 6 rebounds and 1 assist in 32 minutes of game time. He played some good defense, set some strong screens and made it to the hole on several occasions, however he didn't get as many touches as I'm sure he was hoping for. As a post player its hard to get into the offense when your not fed the ball. Tony Snell had a huge game for the Bulls racking up 27 points shooting 10/14 from the floor.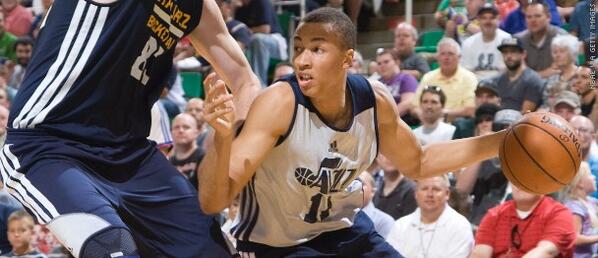 In what was a very anticipated game for the Utah Jazz fans, they finally got a chance to see what their number 5 pick in this years draft
Dante Exum
could do. In a close game that the Philedelphia 76ers managed to close out in the last minute 74-70 Dante showed how much of a facilitator he could be and got several of his players some open shots and plays around the basket. Exum had 10 points, 3 rebounds and 3 assists in 27 minutes of game time. He wasn't shooting the ball great going 4/10 from the floor but his basketball IQ and speed was on display as fans got to see some nice finishes around the rim. Exum's opening basket of the night was a big alley-oop dunk off a pass from Trey Burke which got the fans into the game early. In what may be one of Exums best stat lines was his 1 turnover in a play which he quickly stole the ball back and dunked it in. The Summer league often has a large number of turnovers and often low shooting percentages. Although Exum looked a little out of shape getting tired early its a good start for the young kid from Australia showing some huge potential in the coming years.
Brock Motum
who is also from Australia got some court time with the Utah Jazz and after a rocky start
finished the game strong with a big dunk off a missed Exum three pointer. Motum finished the game with 4 points, 4 rebounds and 3 assists. Full highlights from the game can be seen below which include Exums alley-oop, his steal and dunk as well as Motums dunk off the Exum miss:
Also James Ennis who played last year with the Perth Wildcats in the Australian NBL has been putting on a show in his run of Summer league games and has recently made the top 5 rookie ladder. Ennis who narrowly missed out on the league MVP in Australia had 19 points, 8 rebounds and 1 assist in the Miami heats 92-81 win over the Houston Rockets.